To Add a class go click the 'Class Admin' link on the top menu bar.

Click on the 'Add a class' button to create a class, this is to the top right hand corner of your screen

When creating a class its best if you fill in ALL the fields when completing the class creation form.
Below is a video which takes you a step by step guide on how to create a class:
Once a class is created it will be displayed on the 'Online Classes' page for all the students to see.
You will also be able to see your classes on the "Class admin" page and on your dashboard page.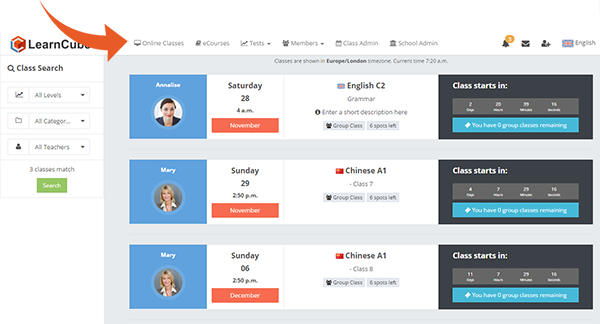 Edit or update a class
To edit or update a class go to the "Class Admin" page and find the class with:
Your Class tittle
Identify the correct date and time
Click the edit button

Change any of the fields that you need to edit or update and save.
You can also update or edit your class from the dashboard page by clicking the "Update" button.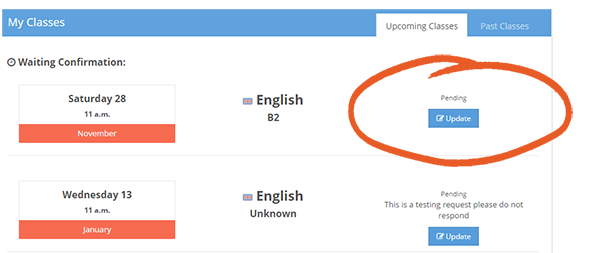 ---