A virtual classroom is an online learning environment that allows teachers and students to communicate, interact, collaborate, explain ideas. A live virtual classroom will have a couple of essential elements:
Video conferencing ability (so teachers and students can see each other)

Audio (so participants can hear each other)

Interactive online whiteboard (so users can interact on the same online page).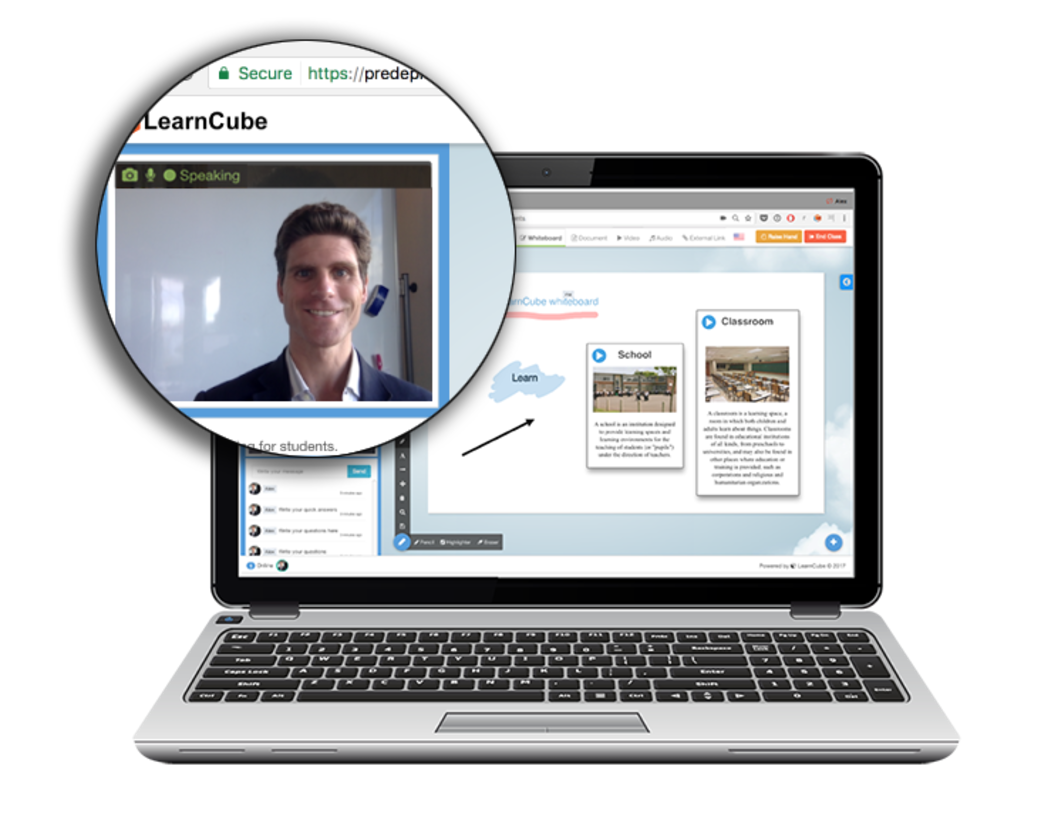 How different is a virtual classroom to a physical classroom?
In many ways a virtual classroom simply mirrors the physical classroom.
In a physical class, the student need to be able to see the teacher, the students, the whiteboard and their learning materials.
In a virtual class, a student can see and hear the teacher via the video/audio stream. The web whiteboard allows teachers to explain ideas and work through exercises on the online board through the internet.
What makes a physical classroom so good
There are no doubt wonderful things that take place when teaching in a physical space. It is much easier to project your personality and control more students in the classroom. Talented teachers use their presence to incredible effect to silence a class or work students up.
When you're in front of students physically, you're better able to control the learning environment, it's easier to gesture, you're on your feet and you can stand next to a student that needs help or is being unruly.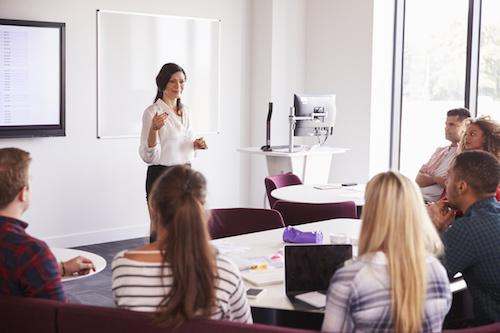 However, physical classrooms are constrained by the laws of gravity and physics. Teachers use a lot of time getting students to physically flick to the right part of their workbook, or walk up to the front of the room, or arrange themselves in groups, or roll out the projector… online classrooms don't suffer the same constraints.
Constrained only by internet speed and our imaginations…
Internet speeds are important for streaming quality, reliable video. The speed of your internet connection depends on the bandwidth, like a water pipe.
The wider the pipe is, the faster the 'bytes' flow. Most countries in the world are finally breaking the threshold (3 megabytes per second) which enables a great experience for a video-enabled virtual classroom and most regions in the world are predicted to enjoy broadband speeds of more than 10mbps by 2020.
Disadvantage of virtual classrooms
Just like any technology an online classroom has limitations and friction points. This used to be especially present with older virtual classroom software that relied on Flash or external plugins downloaded from the internet to run the video/audio streams. These often caused confusion and would add extra technical barriers to students entering the class.
The rise of real time technology
Fortunately, newer virtual classrooms powered by WebRTC are now delivering the online class through the web browser. Google Chrome and Mozilla Firefox have been leading this new wave since the beginner. This technique means no downloads, no plugins, no hassles. The great news is that Apple has joined the WebRTC party and will be allowing this technology to work through it's own browser, Safari. This means there will be near universal access for virtual classroom technology.
How is this technology already changing the world of education?
The application of virtual classrooms is obvious with distance learning and corporate training where it may be hard to get students in a physical room.
Aurora is a Virtual Selective High School in New South Wales, Australia that provides students in rural and remote areas the chance to study specialist subjects using the latest technology.
Adult learners on remote ocean oil rigs can access continuing education with quality teachers via online classrooms.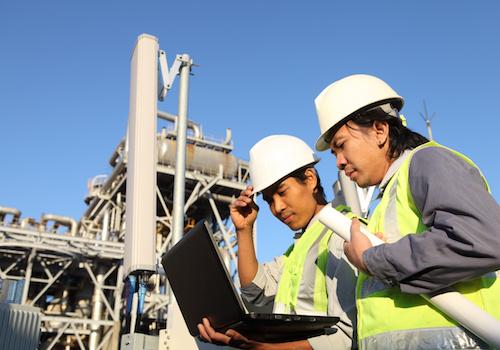 Emerging countries can bridge the gap in their own teaching pool by inviting teachers that may be in urban centres or other countries through virtual classrooms.
There's also a very strong reason to use web whiteboards in physical schools [see our blog on web whiteboards] where teachers can use these tools as a way to streamline teaching, focus attention and encourage broader participation across the class.
Advantages of web whiteboards
Right now in a professional online classroom, you should be able to access any learning material instantly. There's no need to set up a projector if students can simply view the class from their smartphone, tablet of laptop. With a projector, you can use a computer as the master screen and have all students participate on the shared whiteboard. You can play a video, play audio, access a PDF version of the workbook, and write on the online whiteboard all within seconds.
More advanced web whiteboards will come pre-loaded with all lesson materials needed for that teacher, that student and that classroom. For example, LearnCube comes with a number of helpful templates for teaching English, instant verb conjugation tables in multiple languages and text to speech technology.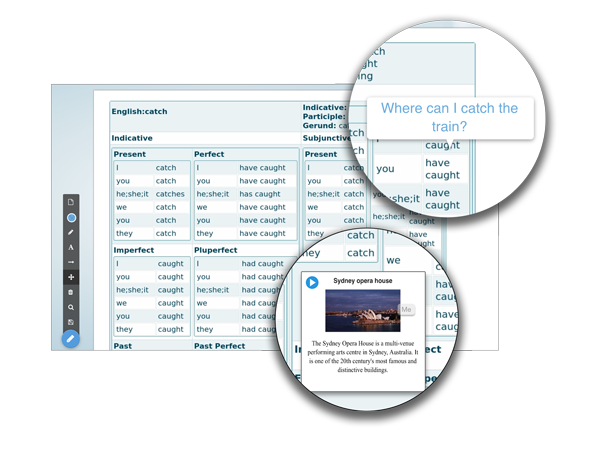 Using a virtual classroom gives you the power to steer the class. You don't have to wait for students to fumble their way to the right page, just take them all to it from your master screen.
What every teacher has always wanted...
You finally get what you (secretly) always wanted - the holy "mute" button.
In a professional virtual classroom, you can turn off your student's mic and video. You're in control.
Got a stroppy kid? Mute.
Got a domineering adult? Mute.
There are also the other benefits of online teaching tools. No more losing whiteboard markers or struggling to rub the ink off. Click here - wipe the board. Click there - change the pen. Handwriting an issue - just type. Handwriting a little shaky - no problem, use a calligraphy app to smooth it out. Don't have a type pad - just use your mobile device as a mouse pad. This isn't future-dreaming, this is here and now (well at least with with a LearnCube web whiteboard)
Teacher superpowers
But that's not where the fun stops ladies and gentlemen. You get more than one super power today. You get the mute button and x-ray vision.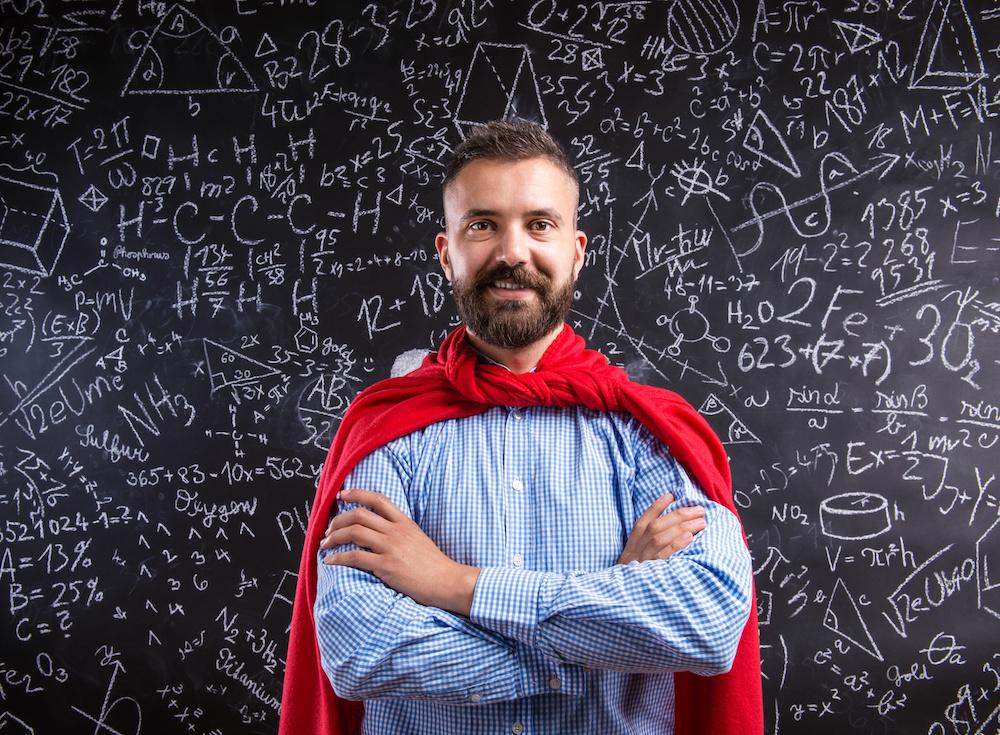 Data is already transforming the way we live and very soon it will transform the way we learn. The best virtual classroom software will track student and teacher behavior.
As virtual classrooms track teacher and student interactions, virtual classroom software will be able to tell teachers which students are struggling, which students are too shy to volunteer, which learning materials performed better and suggest what teachers can do to improve.
Education is looking for a sweet spot, not of super humans or artificial intelligence, but of super-powered human teachers. This is an exciting time and just the beginning for the virtual classroom of the future.
---