In August LearnCube were fortunate enough to be 1 of 10 companies selected to go on a Edtech trade mission to China sponsored by the Australian Government.
China has over 400 million English students and over 50,000 language schools, they are also the largest purchaser of digital English materials, and represent an important market for English education.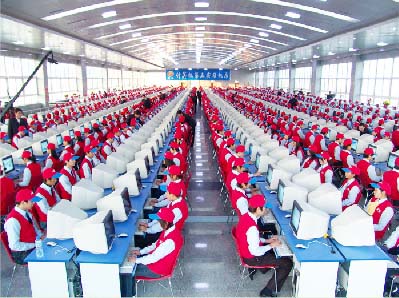 Historically English education in China has been focused on academic results (Due to the GaoKao exam) but there is now a strong shift to the importance of "real-life" performance in English and a focus on speaking and listening comprehension, this is a big challenge for China as they have a huge skills shortage for native/proficient speaking English teachers.
This has created a very strong English education market outside of traditional education institutes for students looking to achieve a level of English beyond what they were able to achieve within the traditional systems.
The English teacher skills shortage has also created a very open mentality to utilising technology, in particular, the use of virtual classrooms to tap into a "supply" of native speaking teachers in other countries to help meet the demand.
A key part of the LearnCube platform is our Virtual Classroom, which we recently redesigned from the ground up for English teachers, so we jumped at the opportunity to meet education influencers and decision makers across four cities in China (Beijing, Shanghai, Shenzhen and Guangzhou)
We had 3 objectives.
Identify if our business/product had a market in China
Identify potential distribution partners to help sell the LearnCube platform into China
Get a gauge for investor interest in China
Spending time on the ground in China was an invaluable experience and the organisers of the mission did a fantastic job in lining us up with opportunities, which helped us fulfill all 3 objectives.
Of the 80 schools we spoke to only 20% had an online offering, all expressed the difficulties they had in sourcing teachers. Even Schools already using online classes had real challenges getting quality online teachers.
We are currently based in Australia, which, as it happens, is one of the few native English speaking countries in a suitable timezone for teaching to students in China; we are currently looking into offering a "managed service" in which we also supply teachers as part of our service.
Initially, doing business in China was a challenge: a large portion of our platform did not work due to the China Firewall, and negotiating deals even with the help of translators proved difficult.
Fortunately, we have now resolved the firewall issues and have adapted our platform for the Chinese market.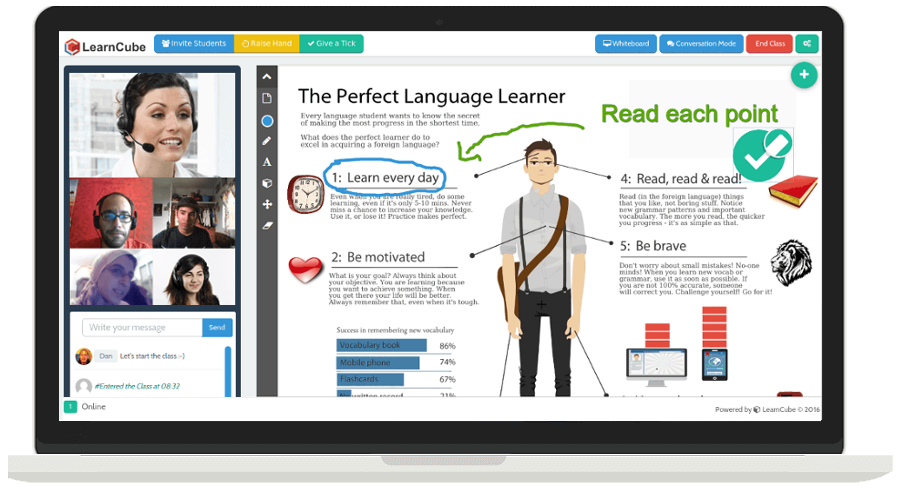 We are pleased to confirm that we have partnered with a distributor with the resources and the local market knowledge required to effectively sell in China and have several schools taking part in initial pilots of the Chinese version of LearnCube.
It is still early days with our efforts in China but these are certainly exciting times.
---