To access your profile click on the top menu bar on your picture

This menu allows you to access all your settings. Click the link labelled 'view profile'.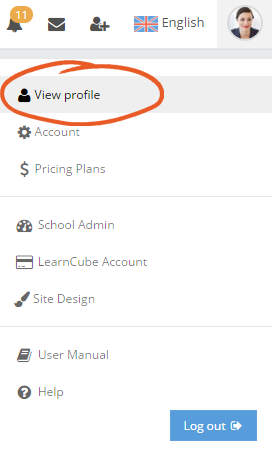 This will take you to the screen where you will be able to see your full profile. Your profile is very important as students will be reading this and potentially choosing you as their teacher based on this. It is therefor important that you, complete profile and keep it up to date.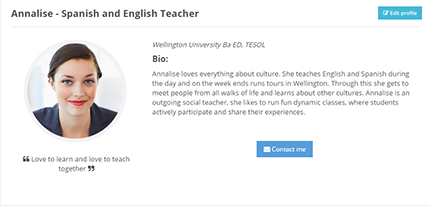 Editing your profile
You can edit your profile 2 ways:
Click the link labeled 'Edit' on the top right hand side of your profile.


You can also edit your profile from the 'account' menu. To access the account menu click on your picture and then click account.


Please ensure all the fields on the editing menu are filled in. After editing your profile ensure you save your changes.
---