When you first log into the site you will land on the 'home page;.
If you commenced an activity but have not completed this; it shows on the screen as a percentage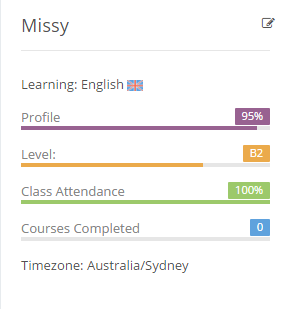 Upcoming classes-home page
From the home screen you can see your next 5 upcoming classes, and whether or not students have reserved your class. You can also access and edit your class.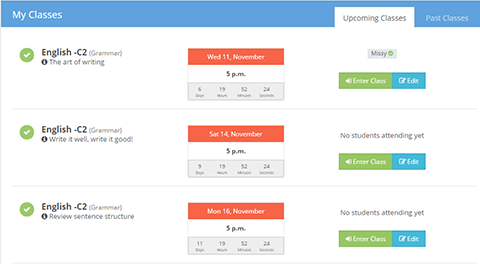 Past classes-home page
This screen shows your past classes. You can update your class topics and keep notes on the students who attended your class. If no students attended your class and you did a another related activity; click the button labeled 'add task' so there's a record of your completed activity.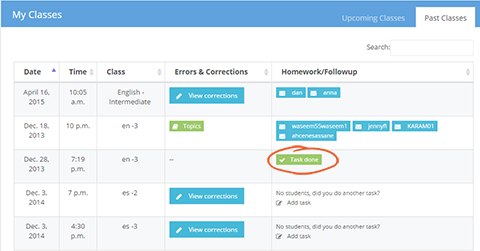 ---