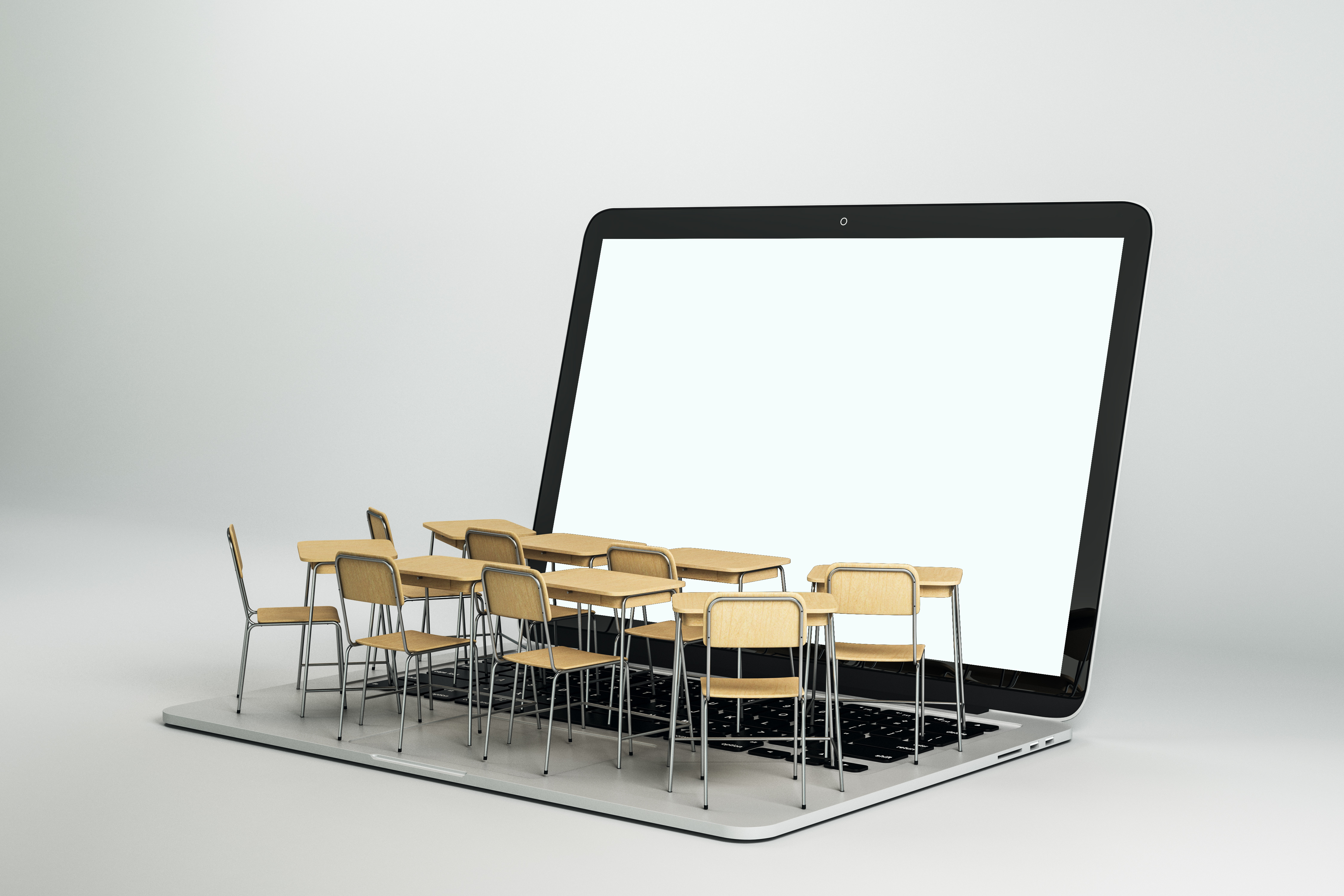 Like you, we're watching the news of the coronavirus spread quickly across the globe and are concerned about it's disruption on language schools who are particularly vulnerable.
What alarmed us were stories of schools feeling like they have to shut up shop rather than support their students (at least in some way) during this crisis.
Below we've put together some ideas of how your school could still operate online if you wished to innovate, rather than hibernate, during this time.
(Asynchronous) Online Education
If you do not already have a learning management system (LMS), rather than feeling caught out, have a look at some recommended language teaching tools to help your students learning.
For self-study (with no interaction with your teachers) you could suggest students look at the following:
Online Language Apps:
For example, Babbel or ABA English
Pros: Free or fairly inexpensive, easy to access via app or website, and can help students progress
Cons: They may not align perfectly with your preferred teaching methods, are siloed from your teachers and let's be honest, they can't beat interaction with a qualified teacher. Students may also perceive this as low value and not in alignment with their expectations.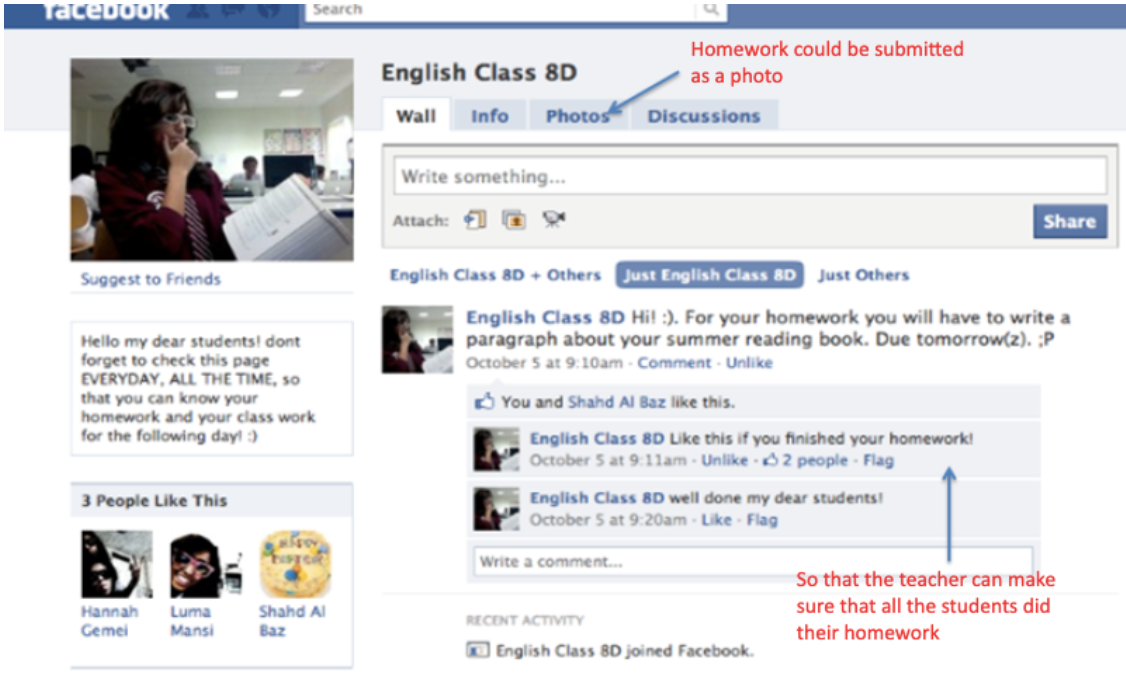 Online Assignments:
For example, use your LMS or even a free Facebook group to assign work and discuss assignments as a class or school. See above for an example and this Facebook for school link for a quick explanation.
Pros: Free, easy to manage access via Facebook accounts and intuitive to use the tool. Cons: There's less control (no central administration) and makes it harder for teachers to share ideas with each other, than with say an LMS, the teacher needs to be familiar with Facebook and may need a little training to be confident using it.
(Synchronous) Live Online Teaching:
For example, think of using Skype or a professional virtual classroom for teaching students either 1:1 or in small groups.
The big benefit is your students have paid for a rich learning experience with a qualified teacher, and this experience can easily match that experience. It might even feel more personal if you approach it the right way with smaller group classes or private tutoring (on top of some basic self-study assignments).

Live Online Private Tutoring
This is where you use a web-conferencing tool or a professional virtual classroom to teach a single student at a time.
Pros: It's fairly intuitive for teachers, even those untrained/inexperienced teaching online, and offers a wonderfully personal learning experience for the student. It's easy to sell, organise, deliver and report on.
Cons: It's not quite as scalable as group classes. Let's be honest, if your school is used to 1 teacher teaching 15 - 30 students, a private tutoring option (even if you reduce an hour's group class to two/three individual classes is not going be enough).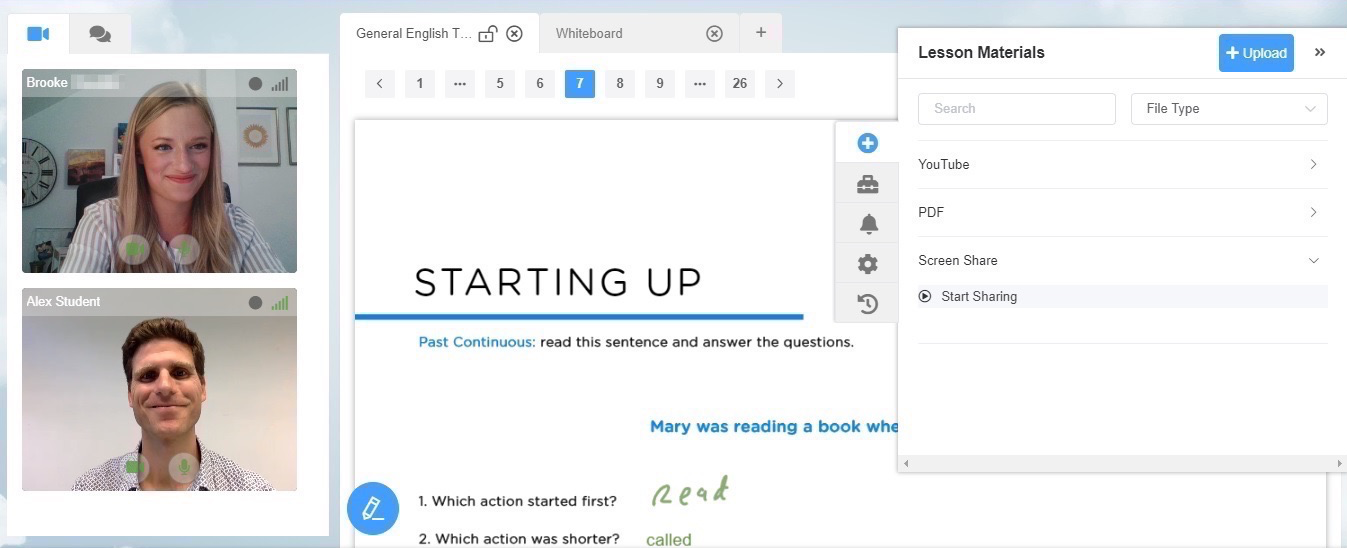 Live Online Small-Group Teaching
This is where you use a web-conferencing tool or a professional virtual classroom to teach a 2 to 8 students. More than 8 students, you'll likely find that students feel like they're not getting the personal attention they all want.
Pros: It is still fairly intuitive for teachers, even those untrained/inexperienced teaching online, and offers a good opportunity to interact with their teacher. It is more scalable than private tutoring. For example, a previous 1-hour 12 person class can be easily broken into two 30-minute group classes with 6 students in each, and it doesn't feel quite unnatural to the teacher or the students. You could use a professional virtual classroom, like LearnCube, with content included or use any web-conferencing software with screen-share.
Cons: It requires more training and comfort with technology to deliver a good small-group class. I'd really recommend starting with smaller groups of 2 - 4 and then gradually make the class sizes bigger as teachers build more confidence.

Live Webinars
This is where you use a webinar or web-conferencing tool to present to a much larger group of students (e.g. 8 - 30)
Pros: There are a variety of options like Gotomeeting that specialise in this kind of online conference. They are fairly intuitive in that it is typically a broadcast from one teacher and students can choose to attend if they wish and often use the chat feature to ask questions.
Cons: They do feel quite impersonal and may not be in alignment with the expectations of your students. It's hard to get a strong sense of how your students are learning (i.e. how does a teacher know if a student is understanding the class when there are 20 to 30 others online at the same time).
How we might be able to help
Language schools around the world are being really hurt by this crisis. LearnCube accidentally finds itself in a position to help because we specialise in online solutions for language schools so here are a few ways we'd like to help.
Sharing best-practice from either our experienced online school customers or the experts/partners/good people in the community that have good ideas
We're able to offer any schools free virtual classrooms for them to teach their students if they find they have to close

While we typically offer a free 14 day trial, we would actually offer as many virtual classrooms as your school needs with all of our PRO features free for 30 days if you find your school needs to close for a time.
Simply, create a free classroom virtual classroom account here for each of your teachers.
We have our knowledge base here and we will create more training tools to help your staff if they not used to teaching online.

If your teachers are unable to or unsure about teaching online, we have a wonderful online teacher partner that we work with to offer TAAS (Teachers-as-a-service).

Unfortunately, we cannot offer this service for free as teachers need to be paid, but we will waive any setup fees and provide a 10% discount on all packages of hours (e.g. 100 or 250 hours of 1:1 or small group classes with no expiry).
If you feel we can help you, please contact us. I'm sorry if there is any delay in us answering questions as we are pressed with exceptionally high-demand due to the outbreak of the coronavirus, but we'll do our best to help as soon as we can.
Kind regards,
Alex CEO of LearnCube
---