New class request notifications are displayed on the school admin dashboard.
When a student request a class the system automatically sends the administrator an email notifying them a class has being requested. The email contains the information needed to create the class.

Click the link on the email: 'login to create a class'
The link will direct you to the School Admin dashboard.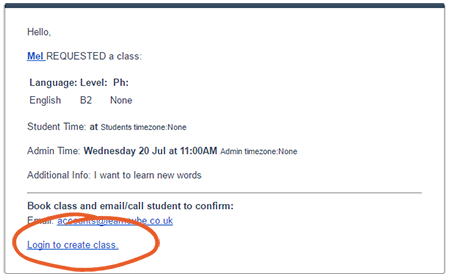 Click more info to view class requests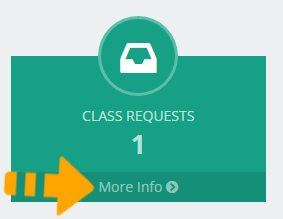 On this screen you will see:
Students name
Student's contact email
Students telephone number
Class request date and time
Language of the class requested
Class level requested
Student profiency level score
Class status

*Note: The above fields will display blank if students have not entered their name, telephone number and have not taken the level test.
Some businesses choose not to have have level test activated on their platform.
Create a requested class
Click on the Status button

Click on the Add Class button

Choose a teacher from the drop down menu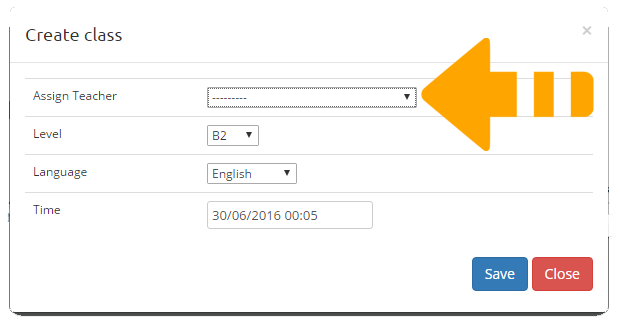 *Note: All the fields will be pre-filled with the students requested time, date, level and language.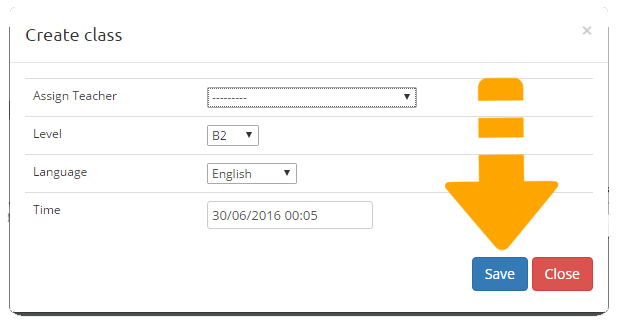 Clicking on save will send an automatic message to the teacher letting them know a class has been booked.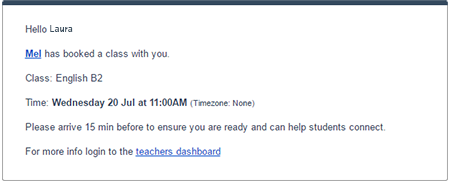 The student will also receive an automatic email advising them the class is booked. This email will appear to the student as been sent from the teacher that will be conducting the class.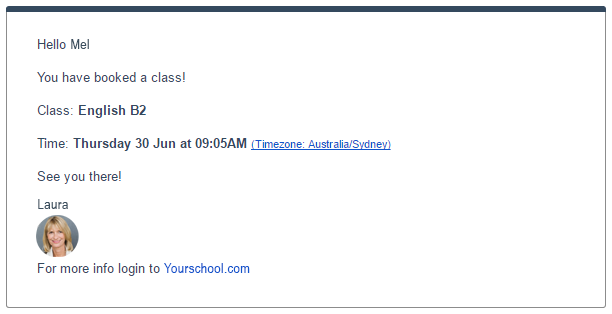 The class will be then updated to booked

---