Online School Software Features
Includes Student Admin, CRM System, Online School Management, LMS and Virtual Classrooms.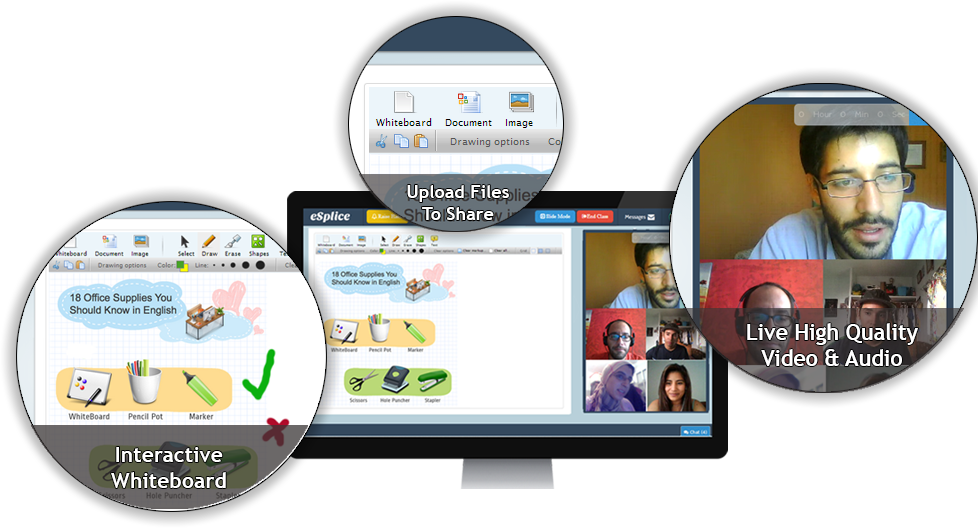 Virtual classroom features:
High quality video & audio
Latest technology reduces video quality to optimize audio on slow connections
One to one private classes or group classes supporting up to 24 student videos
3 modes: online whiteboard, Slide Presentation & Conversation
Integrated media player for synchronized audio and video
Content library - Upload and share files
Student and Teacher attendance reporting
Personalize with your logo and colors.
No software installation required, everything is online in the browser (HTML5, no Flash or plugins required)
Easy to use class scheduling and school administration.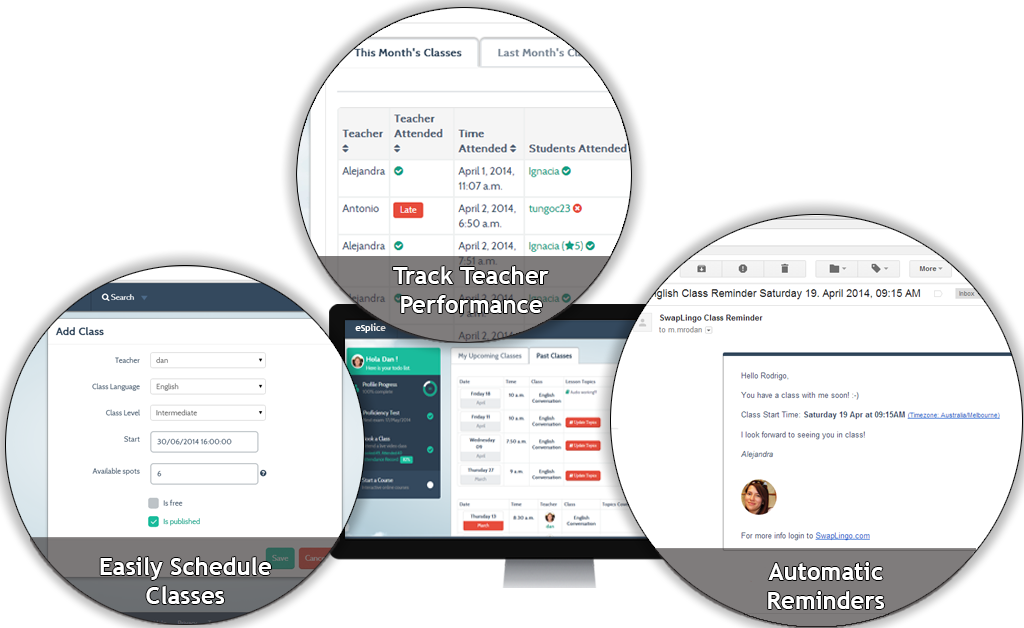 Features:
Easily create teacher schedules
Drag & Drop availability calendar
Automatic reminders for upcoming classes
Automatic tracking of student and teacher attendance
Inbuilt online payments via credit card & PayPal in 134 currencies
Track metrics on student signups, classes taken, courses taken and revenue
Business dashboard shows key information at a glance
Online level tests and quizzes.
Use one of our inbuilt level tests or create your own.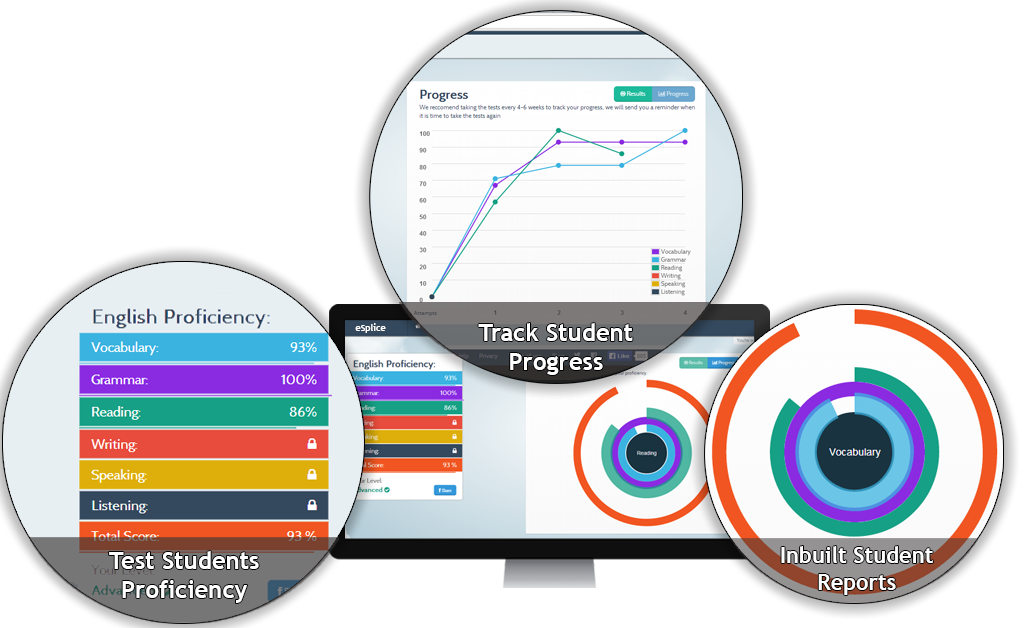 Features:
Aligned with the Common European Framework (CEFR) grading system
Detailed reports give students and teachers insight into strengths and weaknesses
Set periodic tests & monitor students progress
Create PDF certificates of achievement
Combine both computer graded and human graded assessment to cover all competencies
Sell eLearning courses or bundle with online or offline classes to complement face-to-face learning.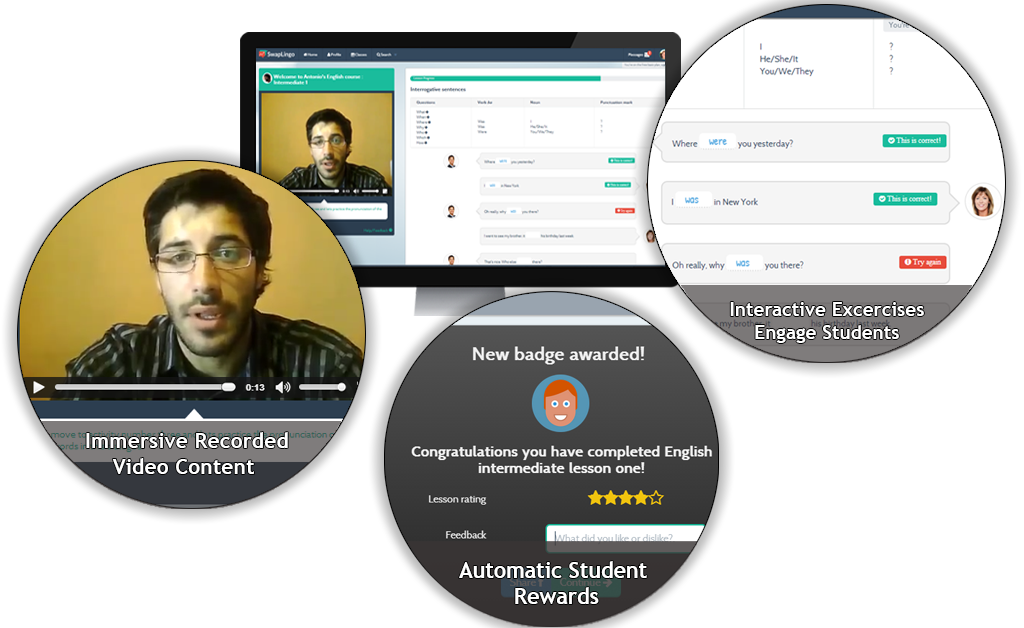 Online course features:
Short 15-20 minute modules for bite sized learning
Can be linked to virtual classroom
Can be used standalone for self-paced study
Highly interactive with many forms of media
Inbuilt speech-to-text for speaking exercises
Inbuilt phonetic dictionary
Accessible on mobile devices
Suitable for blended / hybrid learning environments
LearnCube's social learning features increase student engagement.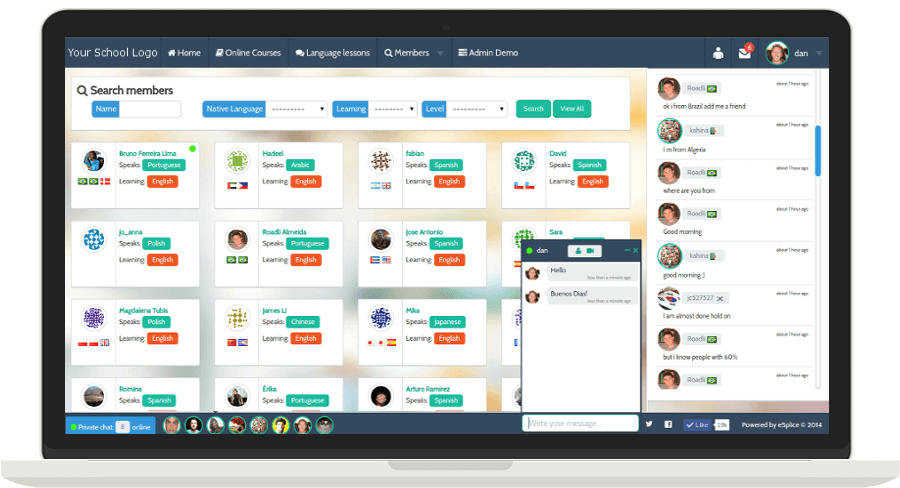 Key features:
Social network functionality
Friending
Text chat
Video chat
Student profiles
Suitable for blended / hybrid learning environments
Students can learn, study and practice together