The Online Classroom designed for teaching, tutoring & training.
LearnCube's virtual classroom is professional, reliable and simple to use. Get started in seconds.
Try for free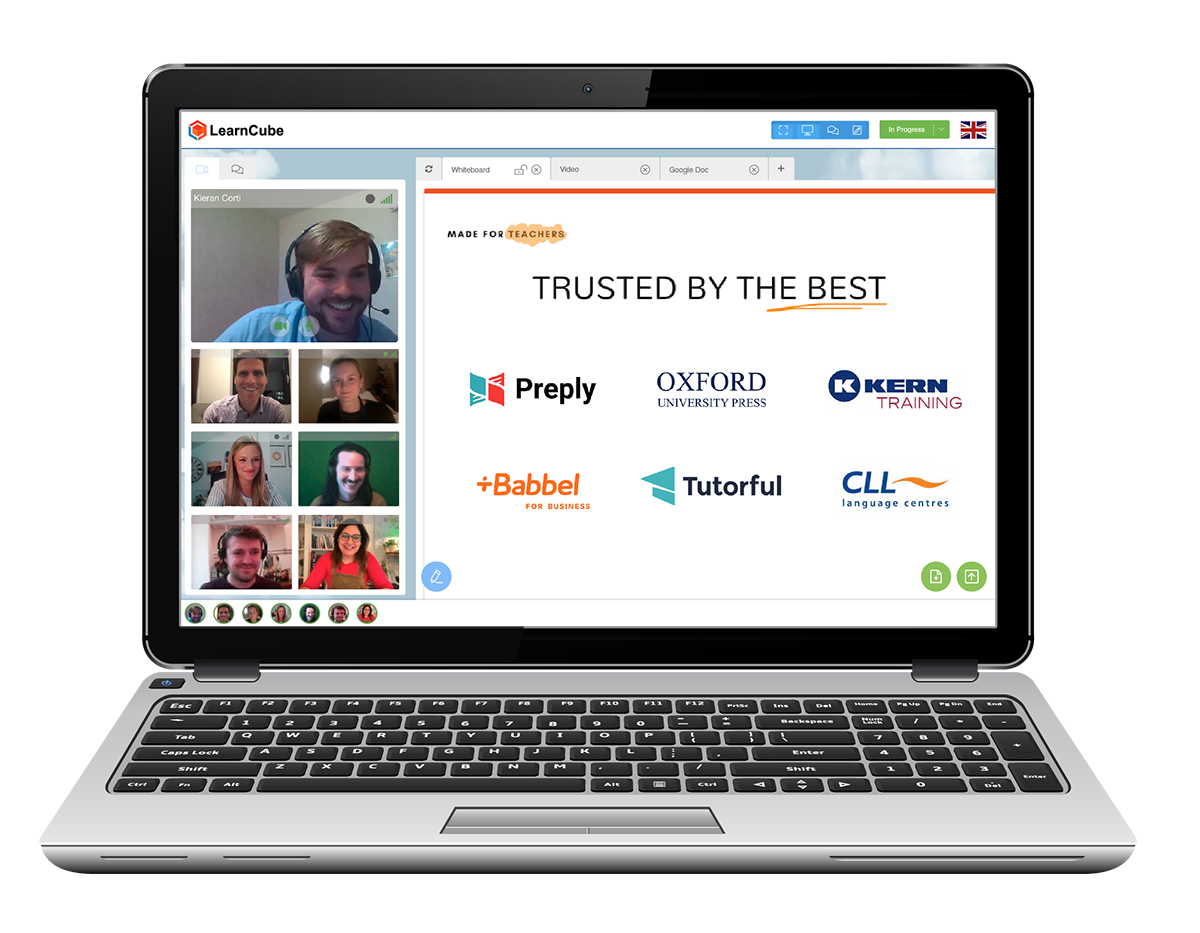 Since the Covid-19 lockdowns 20,000+ educators have signed up to make the transition online, we are proud to have helped them deliver over 1 million online classes.
Purpose-built for live online education
Interactive online whiteboard, reliable audio & video, white-label with your business branding.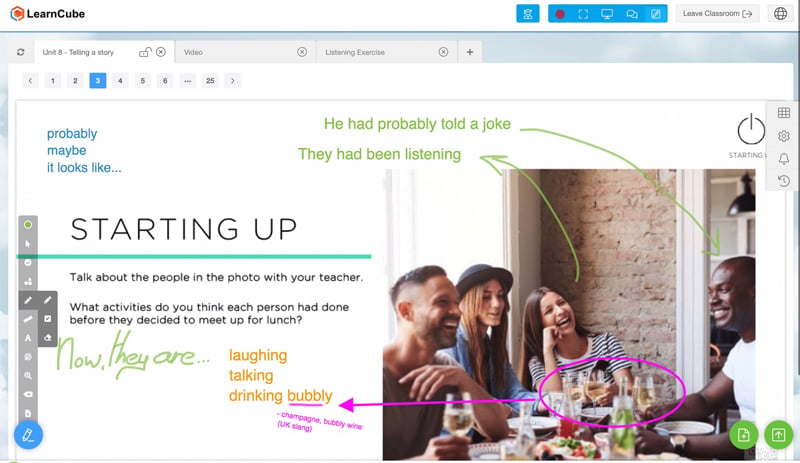 No downloads. Brand as your own. Designed for teachers, tutors & trainers.
Try for free
Everything you need to teach online
Interactive whiteboard
Collaborate simply with a modern online whiteboard for teaching. Draw, type, annotate, load content, switch using multiple whiteboards and more.
Reliable audio & video
We see your time as too precious to waste on cheap and unreliable software so we invest in services that ensure the highest quality audio and video possible.
Quality audio and video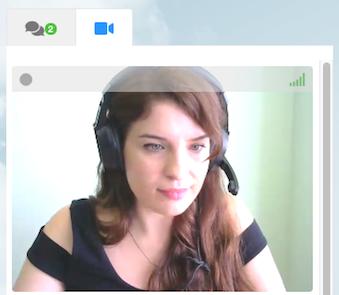 Download-free
LearnCube delivers quality audio / video simply through the web-browser (WebRTC) so you no longer have to spend time training students on software.
Browser based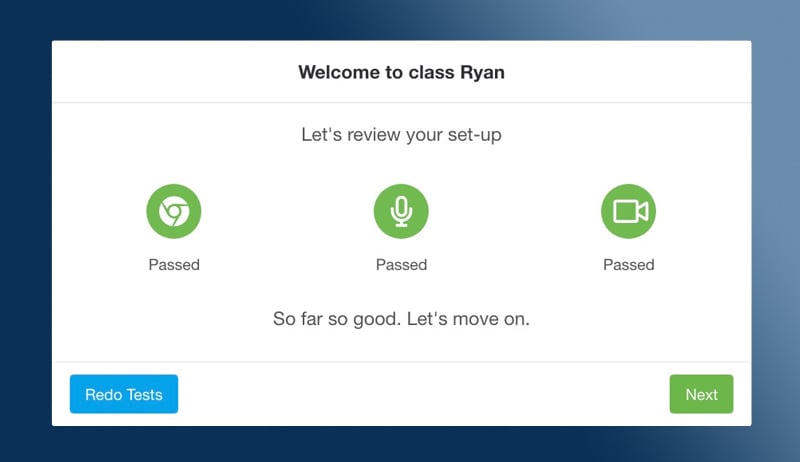 Custom branding options
A generic web-conferencing software leaves you with few options for branding. LearnCube allows you to white-label the classroom (logo, colours, domain, etc)
Custom branding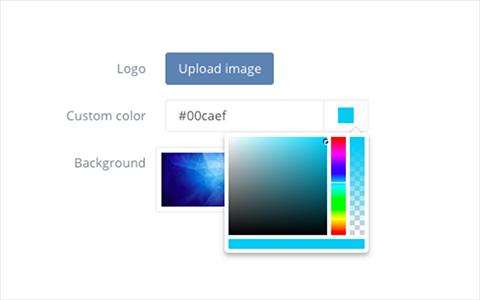 Upload lesson materials
LearnCube makes it easy to upload, save and instantly access your multi-media content to enrich and enhance your classes.
Lesson materials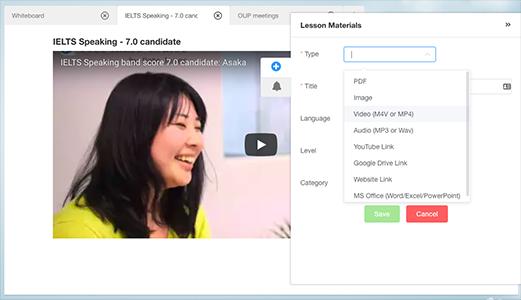 Video recording
Teachers and schools see recording as an opportunity to ensure teacher quality and help student review. LearnCube enables you to record your live sessions.
Class recording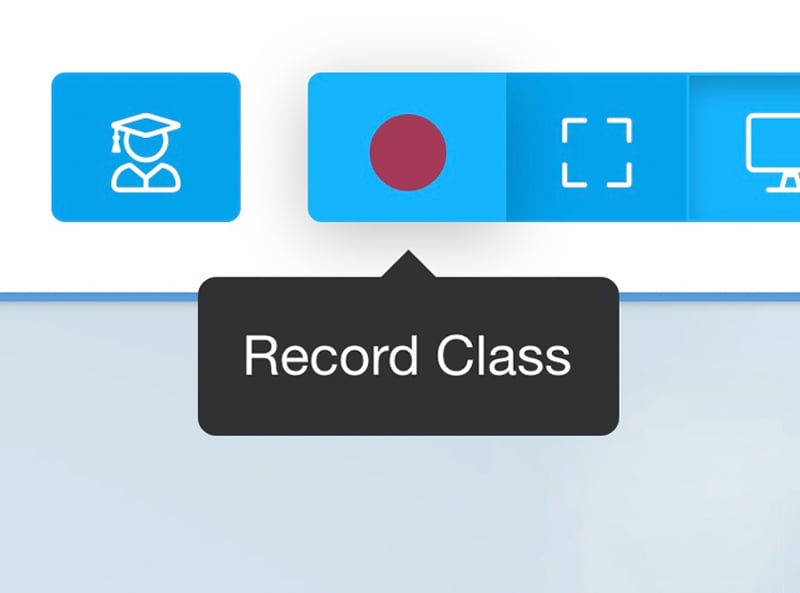 Trusted by top language schools, tutoring companies & corporate trainers